CEO Advanced Training
8 Steps From Chaos to Clarity & Calm: CEO Advanced Training
By working both smart and hard your company has been successful.

There's no two ways about it, you and your team made it happen!
Lately, though, a stubborn, thorny, messy problem has appeared, one resistant to your tried-and-true efforts. It could be in marketing or sales, IT, production or it could cut across several areas.
When you try and do a root-cause analysis and isolate it to one area you and the team end up going in circles.
The resulting confusion adds to your frustration and increases your tension.
It's maddening!
It is impacting the company's momentum.
You are left feeling puzzled because you know you and your team are good but this problem is proving to be stubborn and the solution remains elusive.
It doesn't have to be.
There is a way out! There is a method for moving forward that will get you focused, on track, and back to sustained growth and profitability.
How would you feel if I also told you this method is scaleable, flexible, and useful in the future when the next set of unexpected challenges pops up.
What would it be worth for you to put this method into action right now?
What is this method?
You might be wondering, "Is this another bag of magic beans where I spend lots of good money and time but end up right back where I started only with more frustration and less money?"
THAT is an excellent question!
There is magic if you are willing to make the effort. It is magic created by you and your team mastering the principles, techniques, tools and approaches provided.
At the end of the virtual 8 Steps From Chaos to Clarity & Calm: CEO Advanced Training you will both have a plan for going forward and be able to develop contingencies for the inevitable unknown unknows that jump in front of your progress.
Your focus returns and you can see the path that needs to be taken.
It can get even better!
If you and your team go through this training as a unit, you improve your ability to work as a team while creating breakthrough solutions to your problems.
It's on-the-job training with immediate application, maximizing your time and effort!
You might wonder how that can be.
The answer is in the approach.
In the 8 Steps From Chaos to Clarity & Calm: CEO Advanced Training while you are learning how to tackle those elusive problems head-on you also gain a better understanding of yourself and what it takes to build buy-in and have the team form itself around not just one but several possible solutions.
You and the team learn more about the politics of success by gaining a deeper understanding of the strengths and weaknesses present on the team.
Think about it. What is that worth to you?
How would it feel knowing you can get focused, get on track, and continue sustained growth and profitability?
And what if you and the team can get that process going within the 8 weeks of the course rather than waiting until week 9 to start building one?
By now you are probably wondering how this training works in order to provide such a powerful outcome.It's based on a 3-tiered approach:
A straightforward, deliverable-oriented tier that is very visible. It's where you build and execute the plans for achieving goals. This is the work that is very visible to clients and your staff. It's where you get specific in defining measurable goals, associated process additions/changes/improvements, performance gap closures, and the project needed to make it all happen in order to implement simple, repeatable solutions.

A transition tier that brings all the work done in the behind-the-curtain tier (listed below) into the light of day for implementation in the deliverable-oriented tier...and it does it in a very credible way.

A behind-the-curtain, process-oriented track that provides the principles, tools, and methods-based foundation to make it all happen by addressing the infrastructure, intangible, and people-related issues. It is where all the comprehensive thinking is done that allows for flexibility and scalability in addition to providing the credible basis for the deliverable tier.
This 3-tier approach works because:
It is based on solid, proven principles that get the job done.
Stubborn, thorny, messy problems yield to these methods.
CMC has over 40 years experience in teaching and applying these methods for thousands of students as well as consulting clients in the US, Canada, Europe, and South America.
You will learn how to achieve success by weaving together solutions that simultaneously address 3 key areas:
The Business Case/Business Process Requirements that form the basis for the change
Project Management that implements the change
People and Politic solutions that generates the buy-in and commitment needed to make the change
The "weaving" is done by you learning how to routinely use elements of Chaos Theory and Complexity Theory, Morphological Analysis, and Personality Theory to generate a credible solution and get moving forward!
You will size up your situation through CMC's proprietary Chaos Quiz that indicates how stable or unstable you situation is from two perspectives:
Looking at 9 distinct areas within your company, and;
Looking at your company overall
Armed with this information you will learn:
How to come out of the fog of confusion by generating a list of realistic options and possibilities and then focus on a clear solution.
How to recognize problem types and their solutions. This includes

understanding the 5 types of problems/situations
the unique solution methodology that goes with each situation
how to identify the appropriate methodology and corresponding resource application for a particular situation

The danger of failing to apply the right frame of mind for the situation
How to avoid confusion/damage by correctly shifting from one frame-of-mind to the next correct one as your solution progresses
How to see/understand/deal with the built-in desire we all have to try and use one favorite approach for all situations
How to harness the diversity among team members. How argumentative behavior can be turned into strength training for building solutions.
Additional benefits include:
Access to Gary Monti, the founder of CMC, via e-mails for the entire 8 week period to help you master the material and build your solution.
Lifetime access to the material.
For one year no monthly membership fees in our private CEO Advanced Training Facebook Group where you can attend Gary's monthly webinar, interact with other participants and post questions.
As to the structure of the course, each week has a minimum time commitment of:
A two-hour virtual class at the beginning of each week.
Minimum 3 hours/week work outside of class reviewing previous class material as well as using the additional, supportive, in-depth audio/visual/written materials.
Minimum 1 hour/week brainstorming and communication with at least one other student if you are taking the course as an individual.
Minimum 3 hours/week building a plan either on your own or with your team. If your team is taking the workshop with you the benefit amplifies.As you can see, this training takes commitment.
Remember, your business is the case study! The time invested is all about direct application to your business growth and profitability.
Are you ready to:
Dive in and build a plan for increased growth and profitability?
Make the necessary changes you and your team need to increase your strengths and minimize any weaknesses?
Take maximum advantage of the CEO Advanced Training and apply directly on a week-by-week basis what is learned in class and through the homework?
Amplify the company's output by you and the team taking the training together and immediately apply the materials?
If you answer "yes" to any of these questions then this training is for you
At CMC we want you to know we have such a strong belief you will get a great ROI from this training we are willing to offer a money-back guarantee based on the following terms:

If within 30 days of completing the 8 week workshop you are not seeing demonstrable, measurable improvement in the way you think, work, and solve problems then CMC will refund your money. The condition for this is you have to show all the work you (and your team, if applicable) did during the 8 weeks, including the work outside of class.
It's time to start the process and get focused, get on track, and get back to sustained growth and profitability!
Your Instructor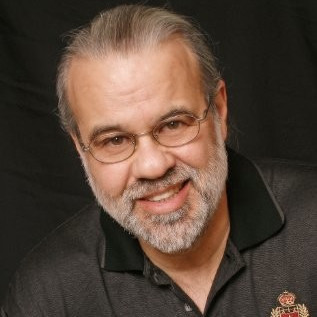 Gary Monti (PMP #14) has worked in change management, business analysis, project management, and human dynamics as a teacher, mentor, and consultant since 1978, establishing his firm, Center for Managing Change, in 1984.
He has developed a proprietary change management process, The Business Triad, which addresses changes needed from 3 perspectives:
the business case for the change,
the project management needed to implement needed changes, and
the people and politics underpinning all activities
His work has taken him around the world working in such industries as telecommunications, IT, banking, pharmaceuticals, robotics, and construction, to name a few.